Bioclear in Temecula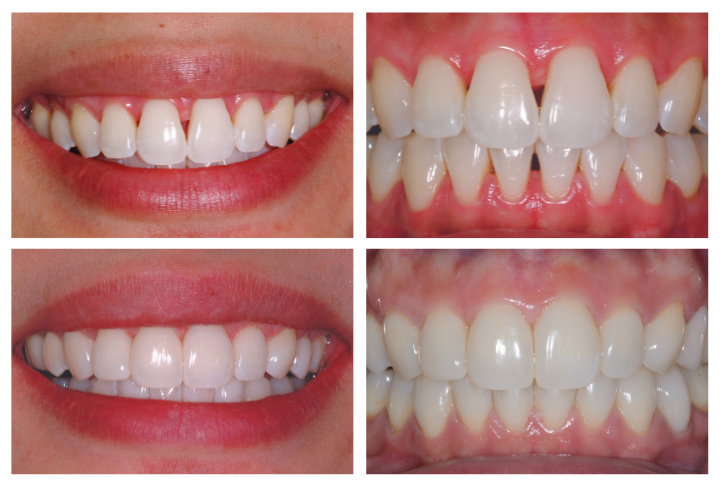 HOW WE USE THE BIOCLEAR METHOD TO REPAIR TEETH
The Bioclear Method involves wrapping anatomically shaped plastic tooth forms, called matrices, around each tooth in order to create a form to injection mold warm composite around the tooth.
In addition to being stronger and less expensive than other cosmetic dental procedures, it's also easier to repair the tooth if it chips. In some cases, porcelain crowns can't be touched up at all and must be completely replaced if they chip. Bioclear uses dental composite, which is easier to modify than porcelain.
One of the questions patients have is this: Does Bioclear stain? Bioclear is a stain-resistant solution for dental restoration, but you do have to care for the repair area just like the rest of your teeth.
The best and easiest solution to closing tooth gaps: Bioclear! | Black triangles in teeth